Don't just take our word for it.

Here's a quick breakdown.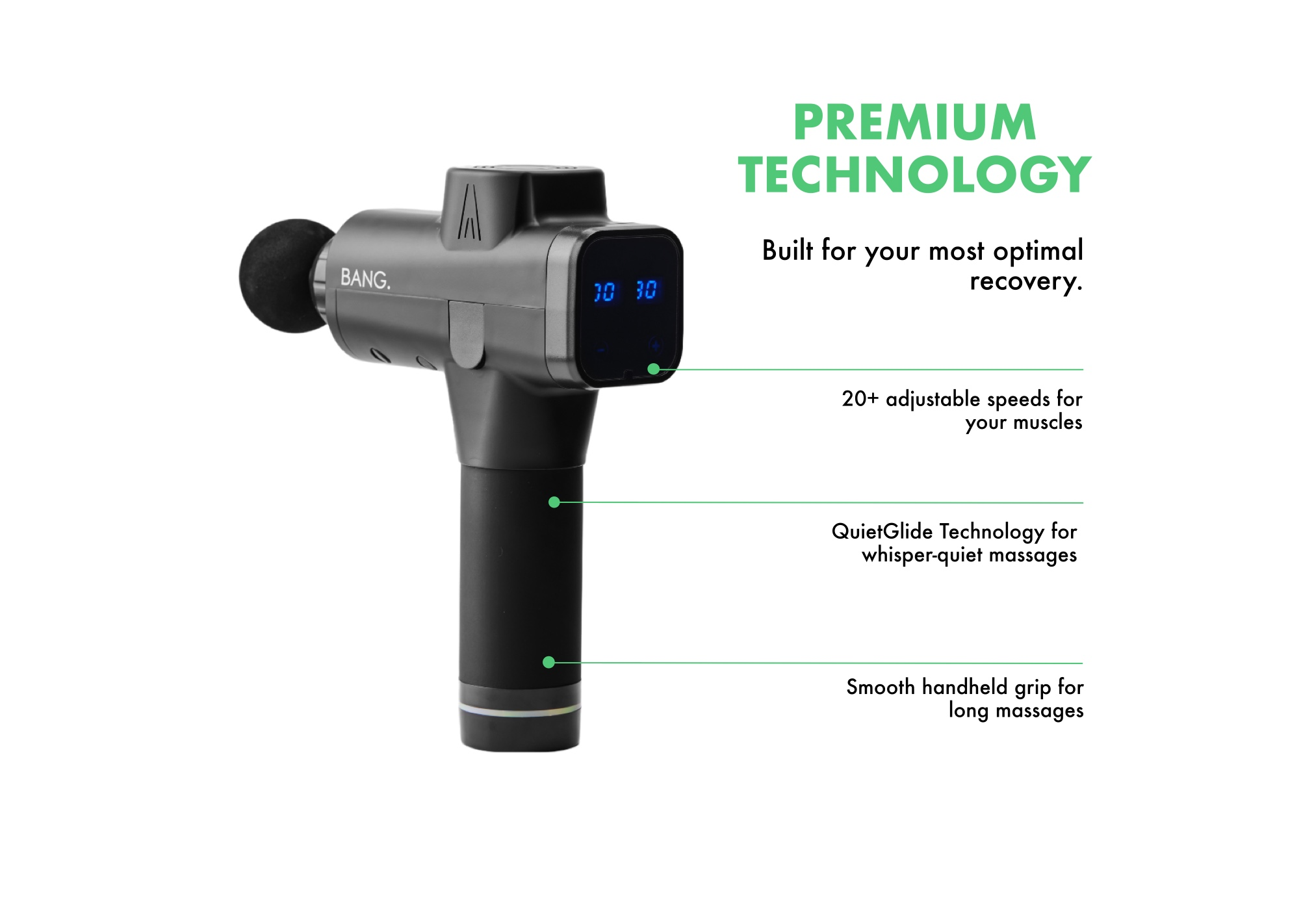 Try BANG out for yourself. If your soreness doesn't improve, we'll refund you. Seriously.

BANG Ball.
Unlock Your Body.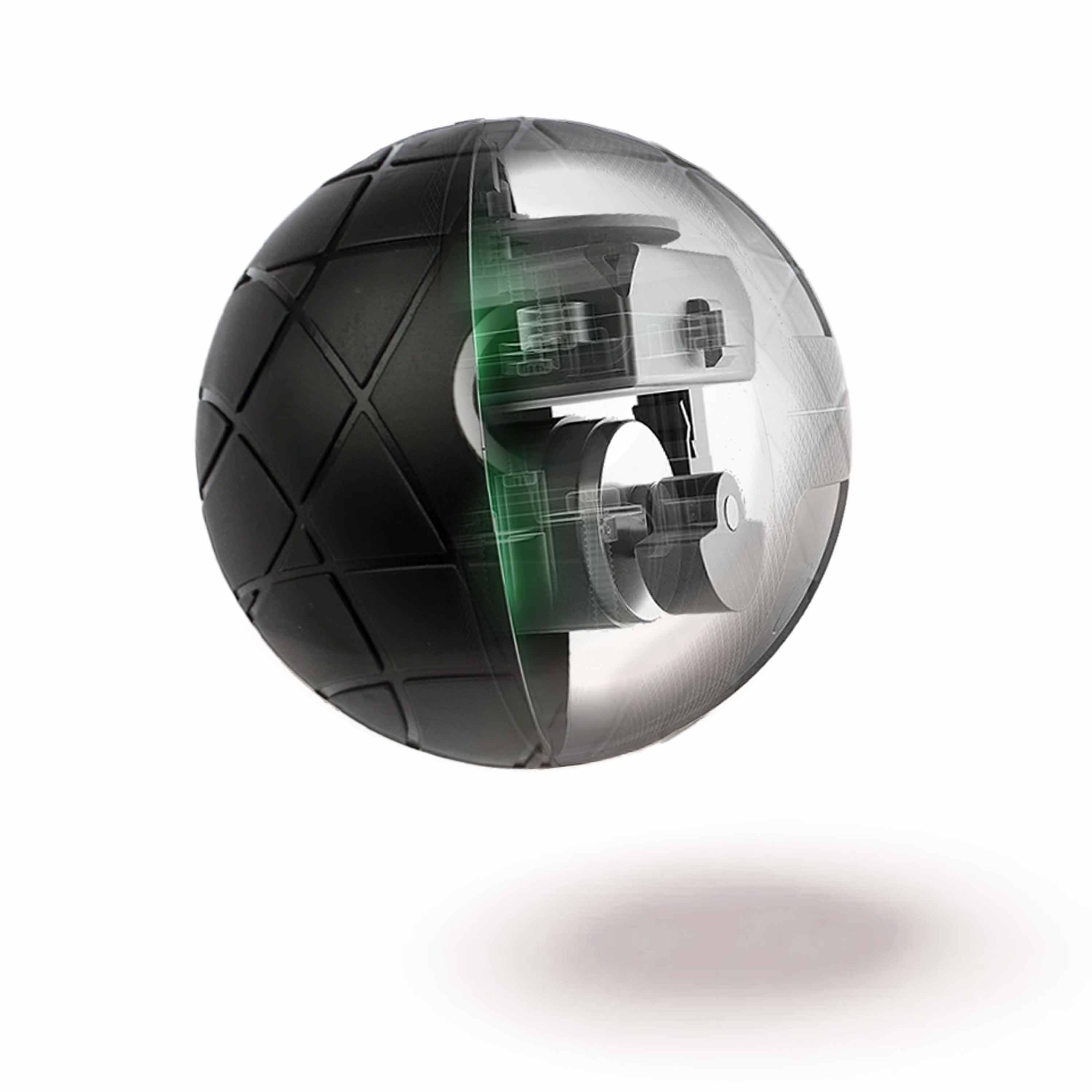 Deep, Targeted Treatment
Three different vibration speeds to soothe sore muscles. Frequencies range from 42Hz (low), 66Hz (med) to 92Hz (high). Ball Pro features a fourth mode (PRO Mode) which oscillates between low- and high-frequency vibrations to improve blood circulation.
Versatile Relief
Use to soothe, loosen or activate muscles/fascia in your legs, calves, hamstrings, hip flexors, shoulders, back, glutes and forearms.
Pulsing Vibration
Vibration at high-intensity allows you to release tension and target areas deeper than a traditional foam roller. The textured silicone exterior targets vibration for more localized therapy.
Portable & Compact
Compact size of 3.2-inch (8 cm) diameter. Lightweight at only 170g (less than 0.5lbs). Cordless, compact design – perfect for travel and on-the-go. Ball PRO measures 10cm in diameter and weighs 250g.
Powerful Motor
Powerful 2.5w motor engineered to deliver targeted vibration to the body. Rechargeable lithium ion batteries give over 1 hours of use per charge. USB-C cord included. Ball Pro features a longer-lasting battery that lasts up to 2 hours.
Your massage gun questions, answered.
What are the key features & technical specs of the BANG Massage Gun?
Key features include:
- Proprietary brushless motor with QuietGlide Technology
- LED touchscreen for fine-tune speed adjustment

- 14mm long Stroke Length ensures real percussion, and not just a "vibration"
- 20 Levels of customizable speed range (1600-3200 percussions per minute)
- Battery life indicator
- Delivers up to 60 lbs of no-stall force
- Internal lithium-ion battery

- BANG ergonomic rubberized handle design
Included with purchase:
- Hard case

- 6 attachments
- Power adapter
- User guide
What is the difference between the Ball and Ball PRO
Both the Bang Ball and Bang Ball PRO are great tools to aid in your recovery on the go!
The Bang Ball is the perfect tool for light massage on the go. Replaces a pressure point ball or lacrosse ball.
The Bang Ball PRO can replace an entire foam roller, thanks to its larger surface area, linear grip and oscillating PRO mode that is optimized to increase blood flow.
What is percussive therapy?
Percussive therapy increases blood flow and decreases tension deep within the muscle, using a scientifically-calibrated combination of speed and depth to treat your muscles comfortably by overriding the pain signals sent to the brain.

Percussive therapy works because the massage gun offers a unique combination of these three things:


1. Amplitude (depth): Our 14mm amplitude allows our BANG massage gun to treat deep within the muscle to release tension.

2. Frequency (speed): Our 3200 percussion per minute (53 per second) speed allows our devices to override the pain signals to your brain, making the treatment experience more comfortable than manual muscle therapy.

3. Torque (no-stall force): Our devices can withstand up to an additional 60 pounds of applied pressure—without stalling—so you can most effectively treat the areas that need it.
Percussive therapy targets treatment areas by reaching deep enough into the muscle to increase the amount of blood flow and oxygen needed for efficient treatment and recovery.
When will my BANG massage gun ship?
Once your order is placed, if your item is in stock, we ship it out from our Markham, Ontario warehouse the same day if ordered before 12pm EST. Otherwise, it will ship within 1 business day. We ship by Canada Post, UPS, Purolator and other couriers.
You will receive an email with your tracking number once processed.
Transit times:
ON, QC: 1 - 2 days
MB, SK, AB: 3 - 4 days
West Coast & Maritimes: 3 - 5 days
What is the battery life?
Bang V2 Massage Gun: 4 Hours
Bang Ball: 1 Hour
Bang Ball PRO: 2 Hours
What is the return policy?
Once you receive your BANG massage gun, you have 100 days to try it out.
BANG uses deep tissue pressure stimulation to help your muscles relax. However, it can take some time for your body to completely adjust to your new percussive massage therapy regimen.
We recommend that you ease into it by using it a few minutes at a time before using it for an extended period post-workout.
We highly recommend you incorporate it into your physical activity routine for at least a week to give your muscles a chance to adjust. If for any reason you are not satisfied with the item, ship it back to us and we'll refund you 100% of your purchase price.

Click here to initiate a refund/exchange.